Are you looking to sell hosted MDaemon secure email solutions or MDaemon SecurityGateway in the cloud? Whether your customer has asked for it or you're looking to add a hosted email solution to your offerings, we can help.
It's not always easy for resellers to keep customers happy. Good service, competitive pricing, and being seen in a consultative capacity can be a big help with customer retention. This may mean continually broadening your horizons with respect to the products and services you sell. It's not always easy to do that. In some cases, you might have to turn business away. But that isn't always the case. In some cases, there are partnership opportunities that help you serve your customers in new ways without having to bring in additional internal resources. The iSync.io partner program offers the ability to expand your offerings without stretching your own resources. Are you a VAR, MSP or IT consultant? If so, we'd love to talk to you about our private label partner program.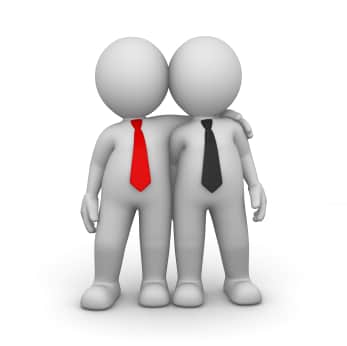 What is the iSync.io Cloud Partner Program?
Want to sell our hosted email, email security gateway and private
MDaemon cloud solutions? You can do that. Instead of referring your customers
to us and giving up the profits you'll continue to manage your relationships
and you'll provide your customers with a great solution. We get great
feedback from customers and other resellers on our solution offerings. We would
be happy to help you explore whether or not this is the right solution for your
needs.
MDaemon email, for example, is a leading edge alternative to MS
Exchange, Gmail and Office 365. It offers a multitude of bells and whistles,
has a high rate of adoption from those who test drive it, and a very high
customer retention rate. Just because you're not currently a iSync.io reseller
doesn't mean you can't benefit from recommending this solution to customers who
want a cloud-based alternative to what they're currently using.
How Do iSync.io Resellers and Partners Benefit?
Partner with us and you can offer hosted MDaemon email and MDaemon
email security gateway cloud solutions to your customers and earn profit
from every single sale as long as they continue to use it. We are 100%
invisible to your client. We manage the back end for you and you continue to
manage the relationship, you continue to collect the profits, and you get to
provide more solutions to your customers. Best of all… we support you, the
partner 😉
Benefit from our relationship with MDaemon and from our
expertise. We have an excellent track record for great service and support. Learn more about MDaemon secure email solutions
in the cloud.
Let iSync.io manage your MDaemon secure email cloud in our state-of-the-art datacenter with the help of our stellar support staff while you continue to strengthen your relationships with your customers by providing them with the answers to their technology problems. It does not hurt that you will be earning high profits at the same time.